Just Let Us Know What Works For You!
If your customers have special filing needs that require customized filing products or are looking to start a filing system from scratch, we can help! We are experts at matching existing filing products that already are working for you or setting up a filing system that works even better for you and save you money in the process. We can provide systems that allow your customers to open the box and start filing. Whatever your filing requirements are, just ask! Our systems consultants are happy to provide ideas and discuss options to get your filing system to work for you and your customers. Call us and we will help you to design a filing system based on your customer's needs.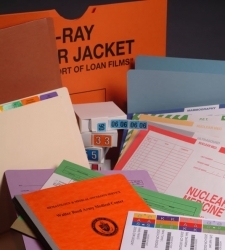 We can build custom dividers, fileback dividers, manila folders, color folders or pressboard folders to your exact specifications.
We can also customize any of our existing stock folders.
Here are some of your custom options:
Call our customer service department for more details or options!
Our custom products can help your clients: