At BSP Filing, we distribute our products exclusively through our authorized dealer network. BSP does not sell directly to consumers.
If you are a consumer looking to purchase our products, please fill out the catalog request form or call customer service at (800) 356-3494 and your contact information will be forwarded to a dealer in your area.
If you are a interested in becoming a dealer, please contact Andrew Frank at (800) 356-3494 for more information.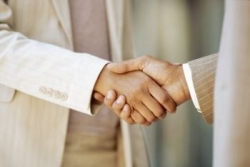 What services does BSP Filing offer to it's dealers?
What is the FilingDealer.com Program?
Over the years, we have seen many of our dealers struggling to build their own e-commerce web sites. They often spend thousands or tens of thousands of dollars building sites to sell our products with varying degrees of success.
The FilingDealer.com program was born when we decided to build these sites for our customers, without charging our customers for the development costs.
The dealer provides a domain name and a logo and we provide our dealer with a website which is preloaded with over a thousand filing products. This site can be ready to use within a couple of days.
If you are a interested in becoming a dealer, please contact Ben Frank at (800) 356-3494 for more information or fill out our "Become a Dealer" request form .
Your new website will have the following features:
Frequently Asked Questions:
How are the products priced?

Our products will have the suggested selling prices already set. These are not "list prices", but suggested selling prices based on industry pricing standards.  You can easily change any price based on the individual product, product group, or even customer group.

Can I add my own products?

Yes, you can add your own products and products from other manufacturers. We simply ask that you do not add products that compete with our core stock products.

Can I see a demo?

Yes, this site is actually a FilingDealer.com site with the pricing and ordering features disabled. You can also visit http://demo.filingdealer.com/ for a full featured demo. We would be happy to walk you through a demo of the site and program feature.
Will there be any charges for the service?

We will not charge you any development fees for our standard website. However, you will be charged a setup fee and a monthly hosting and support fee by our hosting partner. You will also be required to purchase an initial training class.

Where do the orders go?

All of the orders and other site communication go directly to our dealers. We will not be aware of an order until you send us a PO. We will not even have access to your password protected "administration interface".

How do I get started?

Please give us a call at (800) 356-3494 and we will walk you through the process.